Workout Roulette with Compass Fitness


March 3 (Tuesday) at 12:15 pm
FREE
Class type
Full Body Conditioning: HIIT (High Intensity Interval Training)
A game of chance. Body weight, cardiovascular training, HIIT (High Intensity Interval Training), and moves you didn't know you could do. You'll leave exhausted, but strong as you've ever felt!
LOCATION: McNichols Civic Center Building, 2nd floor. Map it
HERE
.
Civic Center MOVES is produced by the nonprofit Civic Center Conservancy. The indoor portion of this series is supported by the Denver Arts & Venues Cultural Partner Program.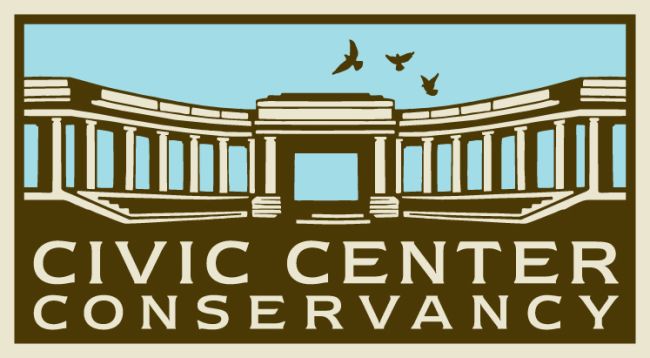 Add to calendar
03/03/2020 12:15
03/03/2020 13:00
America/Denver
Workout Roulette with Compass Fitness - Civic Center Conservancy - Lauren
Full Body Conditioning: HIIT (High Intensity Interval Training)
<div>&nbsp;A game of chance. &nbsp;Body weight, cardiovascular training, HIIT (High Intensity Interval Training), and moves you didn't know you could do. &nbsp;You'll leave exhausted, but strong as you've ever felt!</div><div><br></div><div>LOCATION: McNichols Civic Center Building, 2nd floor. &nbsp;Map it <a href="https://www.google.com/maps/dir//McNichols+Civic+Center+Building,+144+W+Colfax+Ave,+Denver,+CO+80202/@39.7396385,-104.9917113,17z/data=!4m8!4m7!1m0!1m5!1m1!1s0x876c78d4ee394ee7:0xec032406b0753f3c!2m2!1d-104.9895226!2d39.7396344" rel="noopener noreferrer" target="_blank">HERE</a>.&nbsp;</div><div><br></div><div>Civic Center MOVES is produced by the nonprofit Civic Center Conservancy. &nbsp;The indoor portion of this series is supported by the Denver Arts &amp; Venues Cultural Partner Program.&nbsp;</div><div><br></div><div style="text-align: center;">&nbsp; &nbsp; &nbsp; &nbsp; &nbsp; &nbsp; <a href="https://www.civiccenterpark.org/civic-center-conservancy" rel="noopener noreferrer" target="_blank"><img src="https://res.cloudinary.com/punchpass/image/upload/v1582221484/client_emails/mvtpwqtaig9eghguc9uv.jpg" width="121" height="66.6406" class="fr-fic fr-dii"></a>&nbsp; &nbsp; &nbsp;&nbsp;</div><div style="text-align: center;"><br></div><div style="text-align: center;">&nbsp; &nbsp; &nbsp; &nbsp; &nbsp; &nbsp;&nbsp;<a href="https://www.compassfitnessdenver.com/" rel="noopener noreferrer" target="_blank"><img src="https://res.cloudinary.com/punchpass/image/upload/v1582221534/client_emails/nhqzv0bwuvtxzspeirkv.png" width="155" height="37.2188" class="fr-fic fr-dii"></a>&nbsp; &nbsp; &nbsp;&nbsp;</div><div style="text-align: center;"><br></div><div style="text-align: center;">&nbsp; &nbsp; &nbsp; &nbsp; &nbsp; &nbsp; &nbsp;<a href="http://www.mcnicholsbuilding.com/" rel="noopener noreferrer" target="_blank"><img src="https://res.cloudinary.com/punchpass/image/upload/v1582223647/client_emails/ufsvticlvkewzzh2vl4x.jpg" width="141" height="58.125" class="fr-fic fr-dii"></a>&nbsp; &nbsp; &nbsp; &nbsp; &nbsp; &nbsp;<a href="http://www.artsandvenuesdenver.com/" rel="noopener noreferrer" target="_blank"><img src="https://res.cloudinary.com/punchpass/image/upload/v1582221603/client_emails/wo7mfzhzgreblr6cpabq.png" width="143" height="66.6406" class="fr-fic fr-dii"></a></div>
Civic Center Conservancy
false
MM/DD/YYYY
1440